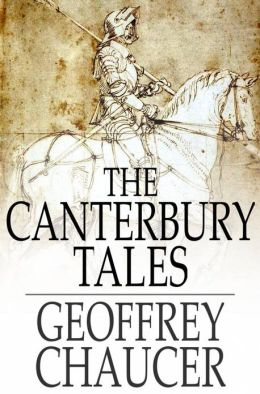 If you were to do a simple search for "great books," or "most famous books," or "best books" online, each individual category would yield all manner of material. "One Hundred Best Novels," "Fifty Books You Should Read Before You Die," and so on, is subject to the whims of those who compile them. Yet I've never spotted a list based exclusively on the celebration of a superb prose style. Guess I'll have to put together that list myself one of these days.
Over the course of my own reading career, I've discovered that the best books are comparable to good medicine – perhaps difficult for some to get through but beneficial to the mind or the soul. Others are literary cheap thrills, not particularly great but guaranteed to amuse, what Bertie Wooster's valet Jeeves would term "light but attractive reading." (I was recently informed that employing the parlance of today would render this sort of book 'a beach read.')
Everyone is partial. I'm no exception. As a starting point, as I've said elsewhere, even tons of mediocre paperbacks beat some of the best television and film. Of course, my love affair with words in general influences my views on the matter. I'm more likely to read garbage if only for the purposes of learning what not to do when I write. I'm also drawn to the forbidden stuff, books that were once banned or are still regarded as either taboo or perverse or both. This is partly due to what books can achieve – challenging our assumptions, exposing us to issues or ideas none of us would consider otherwise, or, as Sol Stein wrote, and I'm paraphrasing here, dealing with subjects we'd never see entertained in any other media, important things, controversial things, things that require more exploration than a mere sound bite can do justice.
Curiously, I'll read nearly all manner of material, in any genre. Yet when it comes to film, because I don't fancy gore, I avoid horror. I don't mind reading horror, but I wouldn't watch the stuff if you paid me. You'll never find me watching a romantic comedy, either. Yet I read romance. I've avoided most films in the fantasy and science fiction genre as well, primarily because such subject matter is treated so poorly. Yet I read more than my fair share of same.
I say all that to prepare you for this. Some books rub me the wrong way. I immediately dismiss any list that includes Hemingway, for example. His writing has always bored me. Not the subject matter but rather the unfolding of it. Those who hail William Faulkner's travesty of a novel The Sound and the Fury might as well sell snake oil as far as I'm concerned. I hated that novel. An absolute mess. The same could be said for Miller's Tropic of Cancer. That story nauseated me. And while I finished it (you can read my review of it here), I couldn't get past ten pages of Smith's A Tree Grows in Brooklyn because the writing style reminded me of grade school. See Spot run. See Jill swing. See Jack drown himself in the sea. I couldn't stomach Plaith's The Bell Jar for the same reason. Call me a jerk, a snob, an ass, I don't care. Though I'll usually read and finish it, I prefer prose a bit more sophisticated.
In short, I'm not easily fooled by book lists. I know what I like and why. That said, I still depend on book lists as a guide. One reason is that such lists, for all their faults and bias, have exposed me to certain authors I never would've discovered otherwise, subject matter and genres to which I might not have been introduced.
Suppose you're a fan of film. Further suppose you're a film critic who watches anything and everything because it's your job. Now consider how this might make you, over time, more discriminate, more particular about what qualifies as quality filmmaking. Isn't it safe to say you'd become a bit more analytical, slightly harsher in your criticism, more demanding?
The same holds true for avid readers. Expose yourself to enough high-quality prose, storytelling chops, and skillful wordsmiths and it'll take more than mere mediocrity to impress you. (There are exceptions. One particular film critic who shall remain nameless evidently loves film so much that once he has pointed out all the film's flaws and I'm ready to give it an F based on his own critique, I'm bewildered when he concludes by giving the film in question a B- or a C.)
With that in mind, when I saw The Canterbury Tales on a few of these lists, I decided to set aside my high school memories (portions of the book were required reading) and give the book an honest try. I'm glad I did. Not only is The Canterbury Tales the best book of verse I've read; it's one of the best books of both verse and prose.
Chaucer is a master. His knowledge of meter, subject matter, varying diction based on the specific narrator (each character offers a tale), lyricism, not to mention his staggering versatility in approach and mood, is stellar. Setting aside the mechanics, the themes, plots, events, and characters comprising his poems (which are varied and at times hypnotic), the author's accomplishment in delivery is nothing short of mesmerizing.
Here you'll find content ranging from the reverential and glorious to the scatological and perverse. The stories are told with both unflinching and engrossing mastery.
Yes. It's that good. Five out of five stars. Rated R.